Enough
Posted by Nicki Peasley 2 Comments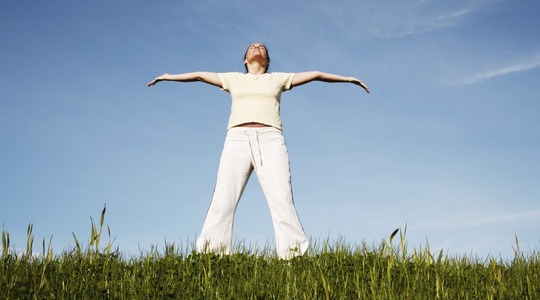 Drum roll please…. I have selected my word of the year.  I know you all have been on the edges of your seats awaiting this announcement and 47 days into year, the word has finally emerged from the depths of my exhausted ego. 
Kidding aside… I take this practice very seriously (some might say obsessively).  On December 26, I made an appointment with myself (really it's on my calendar) to uncover my word of the year.  How can I BE better?  What can I DO to become more fully who I am?  How can I LOVE more?
I approached this task like I approach most things.  I came at it, rather than allowing it to flow through me.  With my stacks of 2011 journals and my bottomless cup of tea, I was determined to land on the magic word that would inspire me to be, do, and love more.  
And what emerged was a list of words that spanned two pages.  From this list, I created themes and thoughtfully placed my words into metaphorical buckets.  My plan was to carry the buckets around for a few days and certainly, by New Year's Eve, one word would rise above the others and make itself mine.
That didn't happen.  What did happen was ego exhaustion.  The buckets were heavy.  And on December 29th, I dropped them (in dramatic fashion) and declared that for once in my life, I would choose to be still and allow life to flow through me. I would trust the process and just be.  The word would come in its own time.
And on February 15, the universe delivered a gift in disguise.   I was sitting in a meeting with my Bounce family and the volume of my negative self-talk was unbearably loud.  "Man, they are smart.  I wish I were that smart.  There is no need for you to contribute to this conversation.  What would you have to contribute anyway?  Just picture yourself really small and maybe they'll forget you are here.  I wonder if they would notice if I slipped out of my chair and sat under the table.  Oh it would be nice there."    
And then came the gift (in disguise).  I was called to talk about an upcoming project (which I had put on the agenda so maybe I gave myself the gift).  With every cell in my body screaming "RETREAT," my hands got sweaty, my face flushed, and I couldn't breathe.  In mid-explanation, I had to stop.  To admit my challenge and surrender to complete vulnerability.   And guess what?   I survived.  And somehow emerged with a greater strength and wisdom that allowed my word of the year to surface with crystal clarity.
ENOUGH.  With a dual context.
Enough as in…. I AM enough.  I DO enough.  I LOVE enough.  More than enough.   How fascinating that from this place of self-compassion, this full embrace of my enoughness, I have the capacity to be, do, and love MORE.  To clearly see myself, to open to my potential, and live into the heightened consciousness awaiting me.
And what stops me from fully embracing my enoughness?  A well-rutted path of  self-persecution on which I travel daily.  My traveling companions are the three strongest and most gifted shadows of my soul journey—the emotional empath without boundaries, the humanitarian martyr, and the tenacious warrior who fights to keep their stories alive.
From this path of self-persecution, the second context of my word emerges…  "ENOUGH!" I say to these shadows, "I am done being a victim of your stories.  Transform with me and we can continue on this life's journey together.  I will use your gifts to be, do, and love more—shining my light and co-creating with the universe. We've got joy to make and work to do.  Let's go."
And so my journey through 2012 begins with a deep awareness and acceptance of self.  From this place of self-compassion, I can better navigate my relationships with others and make a bolder impact on the world.  Being more, doing more, and loving more… and empowering others to do the same.
Enough.
⇐ Previous Post: Enough Next Post: Living Lent - Day 1 ⇒

Nicki Peasley I am the CEO of my home, managing a team consisting of a 40 year old, an 11 year old, an 8 year old, and a 6 year old. In my spare time, I am the YOUth development director for Bounce, writing curriculums and working (playing and learning) with elementary and middle school youth.