Hard Science and Soft Skills
Posted by Ann Deaton 1 Comments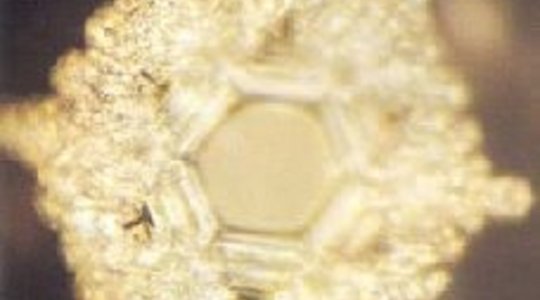 On my plane ride to Dewitt, Michigan yesterday, I happened to sit next to a man from France. A little jet-lagged from his long journey, he was going to Lansing for a week to attend a seminar on Particle Physics at Michigan State University. He explained to me that particle physics is the science of how the particles in our universe interact with each other.
"Where are you traveling?" he asked.
"To a Group Development workshop," I responded. "Similar to your seminar, only instead of particles we'll be learning about how human beings interact with one another."
He looked puzzled for a minute, then laughed out loud. "It's the language," he explained. "Sometimes it takes me a minute to translate from English to French." Before we parted a little while later, he asked hopefully if our group development team might be joining his group this week to study how they interact with each other as they are studying how particles interact...
Such astonishing parallel worlds, and so much being learned about both the "hard" science of particles, and the "soft" science of human beings. What we are learning helps us to see a whole new world, and causes us to question things we thought we knew for sure. And it's not just two parallel fields unfolding independently but two overlapping ones--physics and humans!
Masuro Emoto has published several books, including The Miracle of Water that enable us to begin to imagine the connections. In his work, Emoto has shared findings about how the molecules of water respond to the thoughts and energy that are sent their way. When bombarded with negative thoughts, his photographs show the water crystals becoming less organized and, well, ugly. And the crystals respond with beautiful clarity when they are sent positive thoughts and emotions, as well as beautiful music, and even prayer.  Emoto has now photographed thousands of water crystals, and some of the most stunning have been those formed in response to the words "love and gratitude."
I have noticed that the same is true of we humans. When we experience and express love and gratitude towards one another, we become clearer, and more beautiful. After all, our human bodies are mostly made up of water. So, perhaps like the water molecules in Emoto's work, we become more our best selves in a positive environment. We bask in love, becoming comfortable showing our vulnerability, beauty, and complexity. Perhaps particle physics and human group development are not so different after all, as my colleague and I discovered together during our plane ride .
Things to consider:
·       Where are you sending positive thoughts to those you may find challenging or difficult to understand?
·       What impact might it have on them if you did?
⇐ Previous Post: Hard Science and Soft ... Next Post: Finding Inspiration ⇒

Ann Deaton I am a leadership coach, and Managing Partner in Bounce. I love to coach and facilitate with individuals and systems experiencing significant change and growth. The clients I work with, regardless of their age or position, are talented and creative individuals willing to look with fresh eyes at their challenges and opportunities, and to take action based on their discoveries. As a result, they find that they are capable of accomplishing far greater things than they ever imagined. What do you want to accomplish today? Who do you want to be?