Living Lent - Day 1
Posted by Kelly Lewis Share Your Voice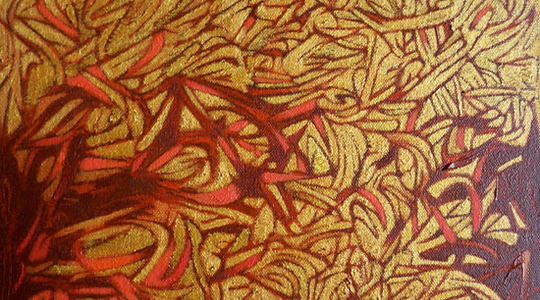 Day 1 of a 40 day feast.
I grew up convenient Catholic.  That meant we went to church when it was convenient and we didn't when it wasn't.  The community and fellowship part of church always has and will resonate with me. The rules, exclusivity, and one right way parts of it never did.
I am not a religious person and I believe spirituality (an inner exploration enabling a person to discover the essence of his/her self) is a vital aspect of meaningful leadership and living in today's uncertain and paradoxical times.  This weekend I attended WomanKind at Richmond's St. James Episcopal Church. 
I spent Friday evening and all day Saturday with 300+ woman exploring questions that I don't and perhaps never will have an answer for.  I was captivated by the "civil conversation" that journalist, author, and radio host, Krista Tippett created space for.  Krista was a journalist and diplomat in divided Berlin in the 1980s before attending Yale Divinity School.  She received a Peabody Award and two Webby Awards for her current work on the public radio program On Being, a new kind of conversation about spirituality, ethics, religion, and large questions of meaning in every aspect of life. 
During one of our many conversations, I was informed that Lent began on Wednesday and was invited to participate in "Giving up Negativity for Lent".  I was intrigued by the invitation and quickly wondered why I had never thoughtfully considered participating in Lent up until this point in my life.   Ask the question and the answer sometimes appears.  Krista offered me a reframe of what Lent was really about - a celebration of choosing life.   This reframe was in direct conflict with what I always believed Lent was about - repentenance.  Why else would I give up something I loved?.
Today,  I decided to try on this new way of thinking and truly participate in Lent.  I am giving up waiting - waiting for permission, approval, acceptance, perfection, the answer - all the things that keep me from choosing life.   I am wondering how my life will be different and the same over the next 40 days.  How choosing life everyday rather than waiting for the proverbial, "I will do it when" excuse, will play out.
If today is any indication, I am in store for a feast full of adventure, twists, turns, and unexpected results!
⇐ Previous Post: Living Lent - Day 1 Next Post: Living Lent - Day 2 ⇒

Kelly Lewis Hello! Here are a few things that I have found support me in creating the life I want, keeping myself in check, and leading with courage and compassion: a slow walk with my hubby and our pups, my work, honesty with myself, the smile of another, and mother nature.