Personal Retrospective on 2011: My Year With Power
Posted by Ann Deaton Share Your Voice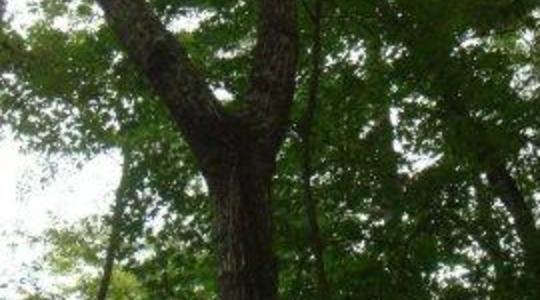 Choosing POWER as my word in 2011 and having this word in the background throughout the year has created some amazing experiences and learning:
·      I gave voice to my word "power" and shared my practice of choosing a word for the year with forty or fifty other leaders, friends, and family members this year. I also shared this with hundreds in a blog. Many of the people I touched also chose a word for the year themselves. And so an aspect of my being powerful this year was unexpectedly immediate, simple, and affirming. By openly sharing my practice with others, they were able to experience its energy themselves. Some of the words others shared with me were: "One", "Solid", "Fierce", "Joy", and "Lotus". I have watched and listened as each of these individuals embodied their commitment by becoming even more of who they were this year.
·      I too became more of who I am in 2011. I found that power came in quiet, barely noticeable ways—my making a request instead of doing it myself, speaking up and sharing a perspective when I might have been more comfortable listening to the wisdom of others, learning to be joyfully exuberant and bold in my partnerships, communities, and in my presentations.
·      Power came with a letting go of over-preparation, and an opening for more spontaneity and comfort with uncertainty. It came with trust that when I bring my whole self, it is enough. It is plenty.
·      Power also arrived with tangible measures of its existence---a willingness to acknowledge myself, speedier decision-making, and trying new things. Power asserted that I embrace a willingness to compete, to strive, to excel.
·      Power was multi-faceted for me this year—very much about AND. My willingness to be powerful showed in the polarity of letting go and determinedly holding on; being courageous and compassionate. I found that being fully myself was easy and it was hard.
·      Surprisingly, it turns out that I can manifest power in my laughter, a proffered apology, tears, the willingness not to play small, a playful martial arts move, a deeper connecting with others. Power is, well, powerful.
I loved having Power as my companion and teacher. Embracing a word for an entire year ensures that she becomes a part of you. I am grateful that Power will continue with me on my journey. We have shared an amazing year.
⇐ Previous Post: Personal Retrospective... Next Post: Millennials and the MDGs ⇒

Ann Deaton I am a leadership coach, and Managing Partner in Bounce. I love to coach and facilitate with individuals and systems experiencing significant change and growth. The clients I work with, regardless of their age or position, are talented and creative individuals willing to look with fresh eyes at their challenges and opportunities, and to take action based on their discoveries. As a result, they find that they are capable of accomplishing far greater things than they ever imagined. What do you want to accomplish today? Who do you want to be?