Style or Substance?
Posted by Ann Deaton Share Your Voice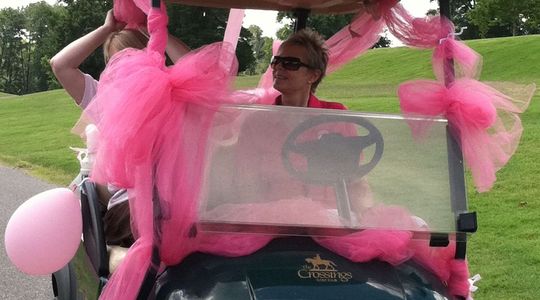 In paging through an issue of Golf magazine last week, I ran across a controversy---is pro golfer Rickie Fowler more Style than Substance (Teeing Off: A Superstar is Born, Golf, July 2015)? If you are a fan of golf, and especially of some of the younger players on the men's Tour, you are probably familiar with Rickie Fowler. A terrifically stylish dresser, energetic fan favorite, and friend of celebrities, Fowler had secured only one Tour victory prior to his 2015 Players Championship win. As a result, he'd been saddled with high expectations and the judgment that he was not meeting them. "Overrated"," a disappointment", "not the future of golf" were some of the comments. Fowler's win at the Players Championship silenced many of the critics, who now acknowledge that perhaps Fowler does have that complete package---both Style and Substance.
Leaders have the same challenge in proving themselves worthy. Part of the difficulty is that we live in an Either/Or world. We are comfortable with having one clear answer, one way to categorize highly visible people, whether athletes, corporate CEOs, celebrities, or political leaders. We question whether people can have both substance and style. Leaders I coach who are incredibly knowledgeable, skilled, and technically sound (that is, have Substance) are sometimes criticized for lacking Executive Presence (aka Style). Those with less experience and subject matter expertise who are nonetheless confident and charismatic can ultimately come to be called inauthentic or labeled "all surface and no depth."
What's more important? The answer is Both. A great leader really has to incorporate style and substance. If he is well-spoken and engaging but not deeply knowledgeable, he'll be written off as pleasant but superficial. On the other hand, the leader who lacks confidence and charisma may fail to engage or influence her stakeholders despite her wisdom and expertise. Leaders, like athletes, are expected to bring their complete game if they are to influence others to follow.
If you as a leader are leaning too heavily on style or substance, it's up to you to notice the imbalance and to consciously develop both sets of skills and traits. Style and Substance are both required if you want to be a truly compelling and influential leader who will be remembered long afterwards. You need both, and others need tangible evidence that you bring both style and substance to your leadership. As Cameron Profit put it in the Golf article, "Those close to Fowler have always known he's about character as much as the clothes." Now the world knows too.
[photo courtesy of Virginia Breast Cancer Foundation, 2015 tournament]
Coaching Questions:
How do you assess yourself when it comes to Substance on a scale of 1-10? If less than an 8, what are you doing to grow your expertise?
What do others say about your Style, or Presence, as a leader?
-If you are quiet and reserved, are you willing to make it a priority to access and project more passion? What would it take for you to more frequently and comfortably share your expertise and point of view?
-If you bulldoze others with your certainty and boldness, are there situations where you can make space for others to voice their perspectives? Would your decisions be more complete and sustainable if you understood and learned from others before asserting your own point of view?
⇐ Previous Post: Style or Substance? Next Post: Creating Multi-faceted... ⇒

Ann Deaton I am a leadership coach, and Managing Partner in Bounce. I love to coach and facilitate with individuals and systems experiencing significant change and growth. The clients I work with, regardless of their age or position, are talented and creative individuals willing to look with fresh eyes at their challenges and opportunities, and to take action based on their discoveries. As a result, they find that they are capable of accomplishing far greater things than they ever imagined. What do you want to accomplish today? Who do you want to be?