The Power of Living Values in Organizations
Posted by Ann Deaton Share Your Voice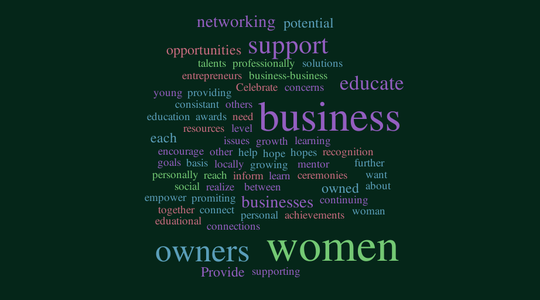 More than any other attribute of an organization, I am inspired when a company lives its values.  Recently, I've had the joy of working with a number of different organizations that do just that. The Luck Companies are committed to the concept of values-based leadership in all they do. Kind of surprising for a "rock company"! However, if you go to their web site, you'll see that they are all about values. They live it in their customer service (yes, our kitchen counters came from Luck) and they demonstrate it in their service to the community, whether it's welcoming a nonprofit organization into their beautiful conference space or sharing their values tools with seventy middle school teachers. Mark Fernandes, Chief Leadership Officer of Luck, even agreed to do a session with our VCU Masters in Information Systems students on values-based leadership this month so it becomes a reality and not just a theory to them. It's inspiring to see how deeply Luck lives its values!
And the Luck Companies are not alone. Many organizations are discovering the importance of being values-based in their approach. In a recent strategic planning session with NAWBO board members, we focused first on getting clear about their core values so that their strategy would arise naturally from those values. The word cloud here demonstrates some of the things NAWBO stands for. And again, they live that set of values in the support they provide to women business owners and our community. It is much of the reason I decided to serve on the NAWBO board this year.
How do companies changes lives through their values? Sometimes it is doing the "little" things. My friend and colleague, Kristin Kaufman of Alignment, Inc., posted an amazing story today about the Sewell-Lexus dealership in Dallas. Talk about living their values! During rush hour in Dallas, they came to her aid quickly, with kindness and compassion, and helped her to recover quickly from the stress and trauma of an accident. They transformed her experience from one of fear to one of gratitude. Living your values can do that.
⇐ Previous Post: The Power of Living Va... Next Post: This Little Light of M... ⇒

Ann Deaton I am a leadership coach, and Managing Partner in Bounce. I love to coach and facilitate with individuals and systems experiencing significant change and growth. The clients I work with, regardless of their age or position, are talented and creative individuals willing to look with fresh eyes at their challenges and opportunities, and to take action based on their discoveries. As a result, they find that they are capable of accomplishing far greater things than they ever imagined. What do you want to accomplish today? Who do you want to be?