Extraordinary Women Leaders
Posted by Ann Deaton Share Your Voice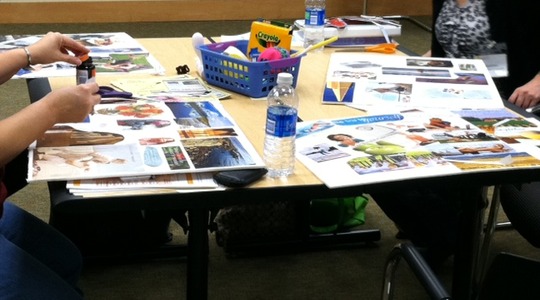 Today is the day that we celebrate with 13 extraordinary women from 10 different companies who are completing an amazing journey in the Extraordinary Women Leaders program. The months of building leadership skills, self, community, and vision together culminated today with gratitude and appreciation for the growth and the amazing learning. Hope some of you will join us for the next session beginning in March.
⇐ Previous Post: Extraordinary Women Le... Next Post: Exploring Emotions thr... ⇒

Ann Deaton I am a leadership coach, and Managing Partner in Bounce. I love to coach and facilitate with individuals and systems experiencing significant change and growth. The clients I work with, regardless of their age or position, are talented and creative individuals willing to look with fresh eyes at their challenges and opportunities, and to take action based on their discoveries. As a result, they find that they are capable of accomplishing far greater things than they ever imagined. What do you want to accomplish today? Who do you want to be?