Sharing Emotional Intelligence with Human Resources Professionals
Posted by Ann Deaton Share Your Voice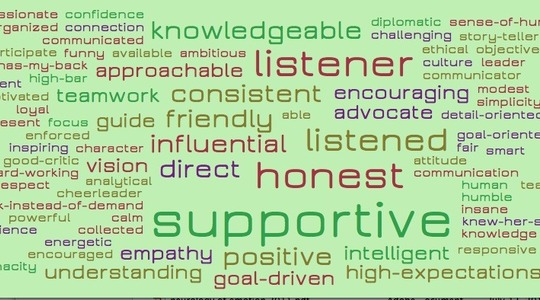 My business partner Kelly and I have a lot of conversations about Emotional Intelligence. For many years now, ever since
Daniel Goleman
popularized the concept in 1995, we've been fans of this underutilized human capacity. Our passion for the concept has led us to include it in much of our leadership coaching and organizational change work. 
Last week, I was working out of town with government leaders on developing their emotional intelligence while Kelly had the opportunity to share EI with Human Resources professionals in Richmond, Virginia.
By all accounts
, the audience of 100 or so was abuzz with excitement. Several have already invited us to help them work with their teams to grow their own emotional intelligence. We can't wait!
⇐ Previous Post: Sharing Emotional Inte... Next Post: Nonprofit Organization... ⇒

Ann Deaton I am a leadership coach, and Managing Partner in Bounce. I love to coach and facilitate with individuals and systems experiencing significant change and growth. The clients I work with, regardless of their age or position, are talented and creative individuals willing to look with fresh eyes at their challenges and opportunities, and to take action based on their discoveries. As a result, they find that they are capable of accomplishing far greater things than they ever imagined. What do you want to accomplish today? Who do you want to be?