Leadership, Apple and Facebook Style
Posted by Nicki Peasley Share Your Voice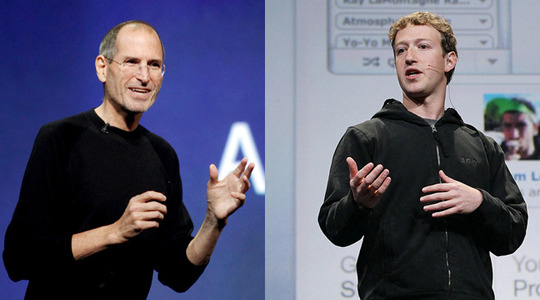 In this Entrepreneur article, blogger John Patrick Pullen compares and contrasts the leadership styles of Apple's Steve Jobs and Facebook's Mark Zuckerberg. 
Similarities:
Desire for more than just money
Coldness
Hard driving style
Differences:
Jobs' early failure and Zuckerberg's unbridled success
Jobs' focus on product and Zuckerberg's focus on people
Jobs' privacy (until the end) and Zuckerberg's openness
Examining the styles of two leadership greats shines a light on our personal leadership styles, as well.  How would your people describe you as a leader?  As a human being?  Are they the same?  
⇐ Previous Post: Leadership, Apple and ... Next Post: Patience ⇒

Nicki Peasley I am the CEO of my home, managing a team consisting of a 40 year old, an 11 year old, an 8 year old, and a 6 year old. In my spare time, I am the YOUth development director for Bounce, writing curriculums and working (playing and learning) with elementary and middle school youth.