Leaning in
Posted by Kelly Lewis Share Your Voice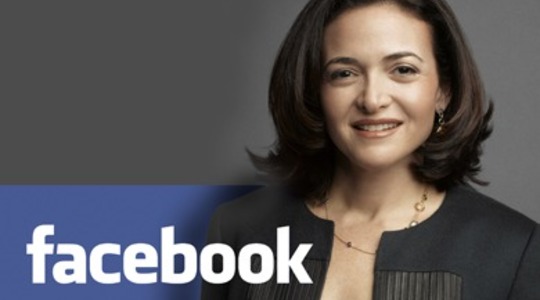 Facebook COO, Sheryl Sandberg, delivered the commencement address at Barnard on May 17th. A portion of Sandberg's message was written specifically for the women in the audience where she shared a compelling message about both the personal and systemic causes of female underrepresentation in the top ranks of institutions around the world.
Sandberg also shared some key messages that were important for us all to consider:
Lean way into your career, find something you love doing, and do it with gusto.

Leadership belongs to those who take it. Leadership starts with you.

Think big
Believe in yourself - even more than you do today. "You are awesome. I'm not suggesting you be boastful. No one likes that in men or women. But I am suggesting that believing in yourself is the first necessary step to coming even close to achieving your potential."
Don't let your fears overwhelm your desire. Let the barriers you face—and there will be barriers—be external, not internal.
Try - you will never know what you are capable of unless you try
⇐ Previous Post: Leaning in Next Post: The Choice is Yours ⇒

Kelly Lewis Hello! Here are a few things that I have found support me in creating the life I want, keeping myself in check, and leading with courage and compassion: a slow walk with my hubby and our pups, my work, honesty with myself, the smile of another, and mother nature.