The Power of Single-Tasking
Posted by Nicki Peasley Share Your Voice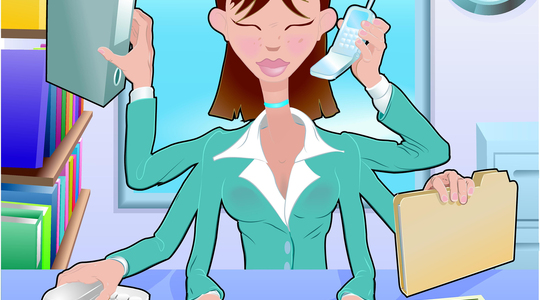 Check out this insightful and practical article on the value of single-tasking.  I am a self-proclaimed multi-tasking genius (as I write this, I'm also packing my kids' lunches, checking my texts, and creating my to-do lists for the day).  While I taut the "power of now," I have not had much success living it.  This article offers simple (not easy) ways to manifest more focus, efficiency, and meaning into our lives.  It will take practice to break this multi-tasking mama.  And it's time to get off the treadmill of life... and start living.  
⇐ Previous Post: The Power of Single-Ta... Next Post: The Surprising Truth a... ⇒

Nicki Peasley I am the CEO of my home, managing a team consisting of a 40 year old, an 11 year old, an 8 year old, and a 6 year old. In my spare time, I am the YOUth development director for Bounce, writing curriculums and working (playing and learning) with elementary and middle school youth.