The Whole Child
Posted by Nicki Peasley Share Your Voice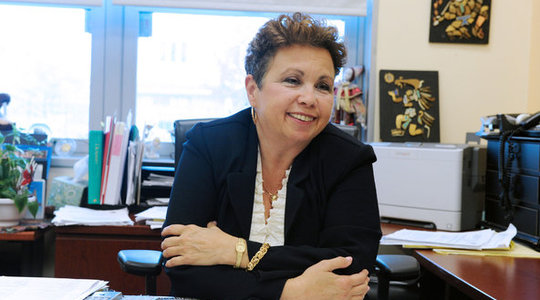 The New York Times featured an interview with Rose Kerr, principal of the Staten Island School of Civic Leadership.  Ms. Kerr speaks candidly about the challenge and the responsibility of creating a rich curriculum in a culture that too often sees our children more as "test takers" than human beings.  Kerr bases her educational philosophy in Steven Covey's "7Habits of Highly Effective People."  At a time when the world desperately needs leaders, Kerr knows where to find them-- in our schools.  
⇐ Previous Post: The Whole Child Next Post: The Truth about Innova... ⇒

Nicki Peasley I am the CEO of my home, managing a team consisting of a 40 year old, an 11 year old, an 8 year old, and a 6 year old. In my spare time, I am the YOUth development director for Bounce, writing curriculums and working (playing and learning) with elementary and middle school youth.