Top Cop Speaks about Leadership
Posted by Nicki Peasley Share Your Voice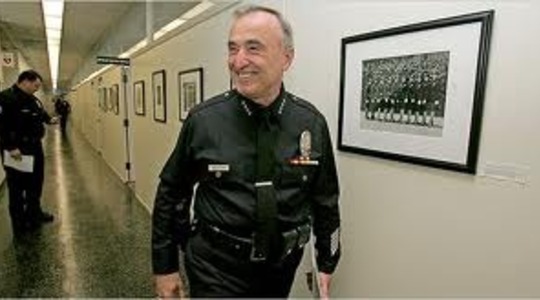 William Bratton transformed the crime-plagued cities of New York and Los Angeles.  When this "top cop"  speaks about leadership, we should listen...
In this Inc. post, blogger Leigh Buchanan shares Bratton's point of view.    For Bratton, it's all about collaboration and working together in a networked world. 
He offers 8 points of preparedness, essential for leadership success.
1) Vision: coming together with at least one other around a shared idea or passion.
2) Rightsize the problem:  attacking manageable problems/tasks first to ultimatey lead to your tipping point.
3) Create a platform:  a place to share information
4) Make it pay for everyone: making everyone  a stakeholder in your vision
5) Have the right people with you:  optimism and openness essential
6) Deliver on performance: setting manageable goals and being accountable to them
7) Find your political support: recruiting high profile people to your camp
8) Have passion and a playbook: ensuring your your heart is in it-- or getting out of the game.
Whatever your enterprise, these points ring true for any leader.
⇐ Previous Post: Top Cop Speaks about L... Next Post: Educating the Mind...a... ⇒

Nicki Peasley I am the CEO of my home, managing a team consisting of a 40 year old, an 11 year old, an 8 year old, and a 6 year old. In my spare time, I am the YOUth development director for Bounce, writing curriculums and working (playing and learning) with elementary and middle school youth.