You are the Revolution
Posted by Nicki Peasley Share Your Voice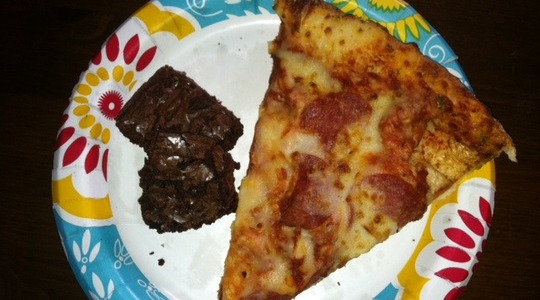 Nine of the coolest North Side teenagers gathered for a focus group last night at the Workbox.  The topic?  The life of a young person in 2012-- the good, the bad, the ugly.   
A little background:  Last spring, creativity and education expert Sir Ken Robinson lit a fire under Richmond educators and parents to revolutionize education. After his ground breaking presentation at the Richmond Forum, VCU's School of the Arts organized a follow-through round table event (led by Sara Wilson McCay) at Binford Middle School, gathering concerned citizens to start the conversation around the  whats and hows of an education revolution in Richmond.
It was an energizing effort AND it left me (and many others) in the BIG question:  What do the education consumers think? What is the collective voice of our young people?
So last night, over pizza and brownies, we watched a Sir Ken Robinson Animate and took a deep dive into the questions explored at the roundtable adult event last spring. From there, we launched into a more general discussion of teenage life in 2012—what supports and challenges young people in their educational, family, and community systems.
A taste of what we learned? 
Educationally speaking, young people are well aware of the 21st century skills they need to thrive- communication, collaboration, creativity, and critical thinking. Yet, too often, the educational system falls short of providing the opportunities for them to practice these skills.  Divergent thinking is encouraged in some classrooms and completely absent in others. 
In this complex world, these kids see the gifts and shadows of information and choice.  Young people are being called to develop at a much faster rate—to know who they are and express themselves accordingly.  And while the  journey through this vast territory of information and choice is exciting and empowering, it can also be overwhelming. 
Ultimatleey, to be successful inside and outside of the classroom, young people need the support of caring adults to help them navigate their paths to worthwhile contribution. They need connection-- beyond the virtual world. They want to be seen and heard, trusted, challenged to rise, and respected for the unique brilliance they have to offer.  (And, after spending 2 hours with these amazing human beings, I can affirm-- they do, indeed, have a lot to offer).
In the end, each participant drew a value card (or allowed the card to pick them) and offered how it was showing up in their lives now or  how it might manifest in the future. It was an honor to witness this raw exploration and sharing of self.  And to hear that this was a welcome pause from the momentum of their fast paced lives. 
Thank you, brilliant teenagers, for sharing your wisdom and your light with us.   
You are the revolution.  To be continued...
⇐ Previous Post: You are the Revolution Next Post: The Power of a Group ⇒

Nicki Peasley I am the CEO of my home, managing a team consisting of a 40 year old, an 11 year old, an 8 year old, and a 6 year old. In my spare time, I am the YOUth development director for Bounce, writing curriculums and working (playing and learning) with elementary and middle school youth.