Courage comes in all types
Posted by Ann Deaton Share Your Voice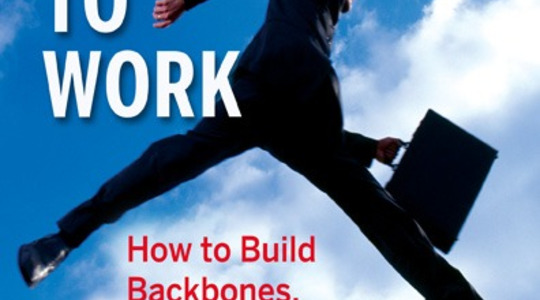 Courage is a favorite topic of mine, and today finds me in a teleclass learning from none other than Bill Treasurer, author of Courage Goes to Work and Right Risk. I've learned a lot from Bill and his books and am incredibly appreciative of this opportunity as a Pfeiffer partner to understand courage at a deeper level. I especially love Bill's approachability, and his awareness of how intimately fear and courage are linked. I've done sessions on courageous leadership with many individual leaders and teams now, and it resonates with everyone. All of us have fears, and every organization can benefit from seeing greater courage in its associates and leaders at all levels. I am looking forward to my next session later this month to see how one group of emerging leaders demonstrates their courage as they give presentations on an innovation or solution they'd like to see their company implement. Courage indeed!
⇐ Previous Post: Courage comes in all t... Next Post: Top Cop Speaks about L... ⇒

Ann Deaton I am a leadership coach, and Managing Partner in Bounce. I love to coach and facilitate with individuals and systems experiencing significant change and growth. The clients I work with, regardless of their age or position, are talented and creative individuals willing to look with fresh eyes at their challenges and opportunities, and to take action based on their discoveries. As a result, they find that they are capable of accomplishing far greater things than they ever imagined. What do you want to accomplish today? Who do you want to be?