Creative Leadership
Posted by Nicki Peasley Share Your Voice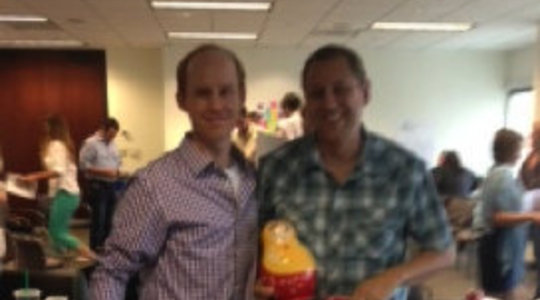 What an amazing 2 days we had with 23 leaders at the Martin Agency!
We focused on the concept of self as leader--exploring the key drivers of human dynamics and how people engage in relationships. Leaders experienced several exercises where they learned about themselves and how their strengths, values, fears, and triggers shape who they are as a leaders.  
⇐ Previous Post: Creative Leadership Next Post: You are the Revolution ⇒

Nicki Peasley I am the CEO of my home, managing a team consisting of a 40 year old, an 11 year old, an 8 year old, and a 6 year old. In my spare time, I am the YOUth development director for Bounce, writing curriculums and working (playing and learning) with elementary and middle school youth.