Discovering the "Superhero" Within
Posted by Nicki Peasley Share Your Voice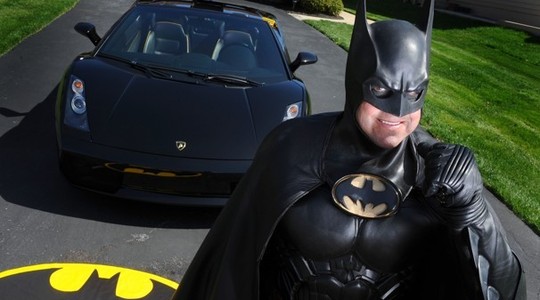 An inspiring article on a successful businessman's mission to help sick kids-- as Batman. 
Here's a guy who has discovered his superhero within and is truly living the me, we, world of leadership.  And while we typically need to shed some layers to get to our core, this guy put a layer on-- in the form of a  $5000 Batman costume.  Admittedly, he has not always exhibited superhero behavior and somehow, being in this suit, allows him to truly be who he is. 
The man under the mask? Leonard B. Robinson, who only recently revealed his identity as a result of a media frenzy after being pulled over in his Bat-mobile on Route 29.  He never sought out publicity.  He was just guy who felt a responsibility to brighten the days of sick kids in local hospitals-- to live the "we of leadership."  
And now, his story is getting some big press... prompting others to dig a little deeper for their own superhero within.  Now, that is impact... in the world of leadership. 
⇐ Previous Post: Discovering the "Super... Next Post: 804um...Choose Your Ow... ⇒

Nicki Peasley I am the CEO of my home, managing a team consisting of a 40 year old, an 11 year old, an 8 year old, and a 6 year old. In my spare time, I am the YOUth development director for Bounce, writing curriculums and working (playing and learning) with elementary and middle school youth.