Motivation from the Inside Out
Posted by Ann Deaton Share Your Voice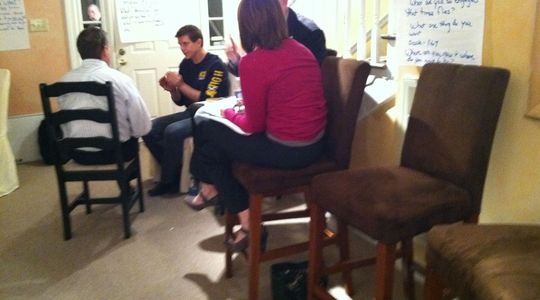 During International Coaching Week last week, Central Virginia was filled with high energy as coaches shared key coaching concepts with the community and each other. One of the opportunities to learn and share was with a gathering of 20 coaches (and others) who convened at Bounce's space at The Workbox to talk about Daniel Pink's book Drive. It turns out that most of the ways we motivate don't work...money, rewards, punishments... These methods are no longer effective for most 21st century work environments, school classrooms, or high complexity tasks. So what's the answer?   As we discussed in the session on Drive, motivation  from the inside out relies on three key elements to intrinsically motivate people's behavior:
                                             i.     Autonomy: getting the opportunity to direct my own actions, to choose for myself (the task, team, technique, time)
                                           ii.     Mastery: having the chance to get better at something, to excel, to learn
                                         iii.     Purpose: having a higher motive, the prospect of making a difference
Much much better than the carrot and the stick.
⇐ Previous Post: Motivation from the In... Next Post: Power to the Teachers ⇒

Ann Deaton I am a leadership coach, and Managing Partner in Bounce. I love to coach and facilitate with individuals and systems experiencing significant change and growth. The clients I work with, regardless of their age or position, are talented and creative individuals willing to look with fresh eyes at their challenges and opportunities, and to take action based on their discoveries. As a result, they find that they are capable of accomplishing far greater things than they ever imagined. What do you want to accomplish today? Who do you want to be?