STOP--and Listen to the Music...
Posted by Nicki Peasley Share Your Voice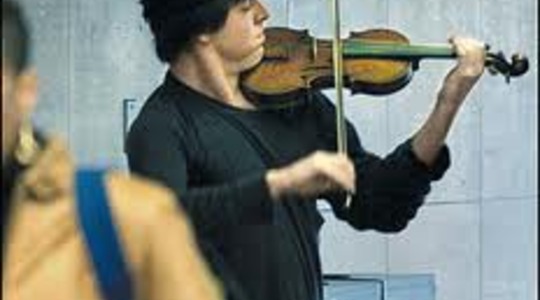 This social experiment was arranged by the Washington Post a few years ago as a means to measure human perception and priorities.   And the outcome was heartbreaking.  After one hour,  6 Bach pieces, and two thousand passersby,  the violinist, Joshua Bell--who had just sold out a concert hall 2 days prior at $100/a ticket-- walked away with $32 in his violin case (most of which was thrown in absentmindedly with no real appreciation).  
What conclusion do you take from this experiment?  Would you have stopped?  How much beauty are we missing as we rush through our lives?  Just for a moment today....stop and listen to the music.  
Read more form the Washington Post and check out the you tube link...
⇐ Previous Post: STOP--and Listen to th... Next Post: A White Paper ⇒

Nicki Peasley I am the CEO of my home, managing a team consisting of a 40 year old, an 11 year old, an 8 year old, and a 6 year old. In my spare time, I am the YOUth development director for Bounce, writing curriculums and working (playing and learning) with elementary and middle school youth.