The Creativity Conversation Continues....
Posted by Nicki Peasley Share Your Voice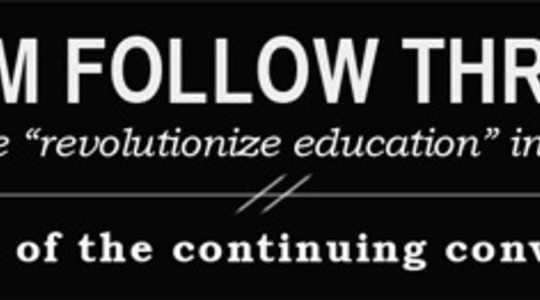 Lots of buzz after Saturday night's Richmond Forum presentation on "Revolutionizing Education."  
Check out the Forum bios on the education revolutionaries who have created the stir, Sir Ken Robinson and Rafe Esquith.
If you missed out Saturday night... you can still join of the conversation this Thursday at an event hosted by VCU's School of the Arts.    Some of Richmond's most dynamic creatives will be facilitating this localized discussion-- a unifying first step toward a vision that requires a unique contribution from all of us.   
Hope to see you there!  
⇐ Previous Post: The Creativity Convers... Next Post: Luck Companies and Sna... ⇒

Nicki Peasley I am the CEO of my home, managing a team consisting of a 40 year old, an 11 year old, an 8 year old, and a 6 year old. In my spare time, I am the YOUth development director for Bounce, writing curriculums and working (playing and learning) with elementary and middle school youth.